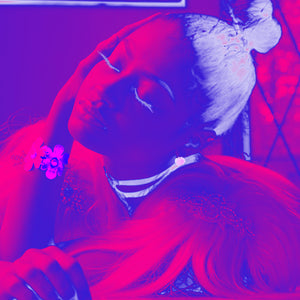 Fleur Ruban Pewter Bracelet
Sale price Price $88.00 Regular price
Fleur Ruban Bracelet
Fleur Ruban is French for Flower Ribbon. The Fleur Ruban Bracelet is made from Pewter. Pewter is the fourth most popular metal used in jewelry, behind gold, silver, and platinum and does not tarnish like silver. Pewter is considered to be a precious metal and became popular in the Middle Ages. This bracelet is very exotic Vintage Turkish and custom made with intricate details in the flowers.
Spiritual Meaning of Pewter:
Pewter is traditionally known as a charm for good luck; for fertility, long life along with being associated to increased physical strength, speed, durability, balance, and enhanced ability to heal. As for marriage, Pewter is given for a 10th anniversary gift.
Fleur Ruban Bracelet Features:
Available in Antique  Vintage Pewter
Nickel and Lead Free
Hypoallergenic, meaning very safe on your skin, even on the most sensitive of skin.
Tarnish Free
Durable
Handcrafted
Imported from Turkey